Formats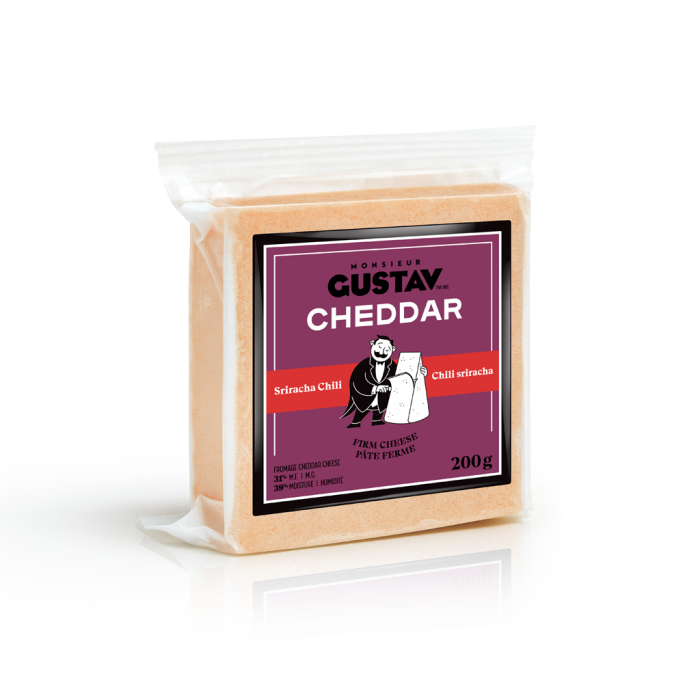 200 G
Cheddar Chili sriracha
Description
Fans of spicy flavours won't be disappointed by the tangy taste of Monsieur Gustav Cheddar Chili Sriracha. The spicy touch of chili sriracha takes centre stage here.
Formats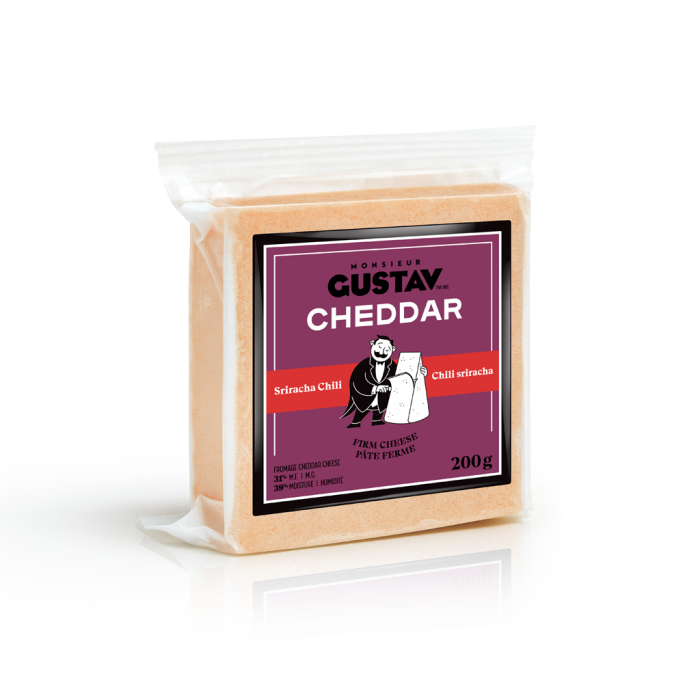 200 G
Nutritional values and ingredients +
Pro tips
Advice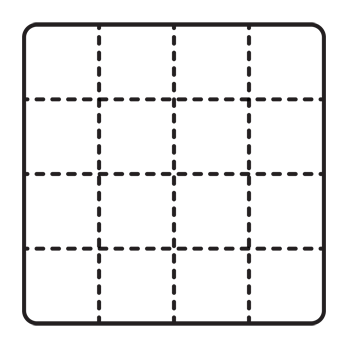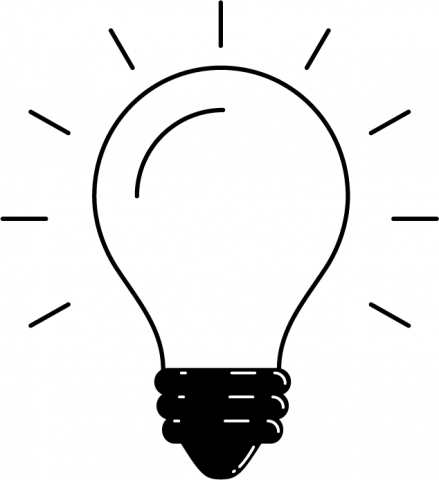 What to know?
Combine Cheddar varieties for a tasty happy hour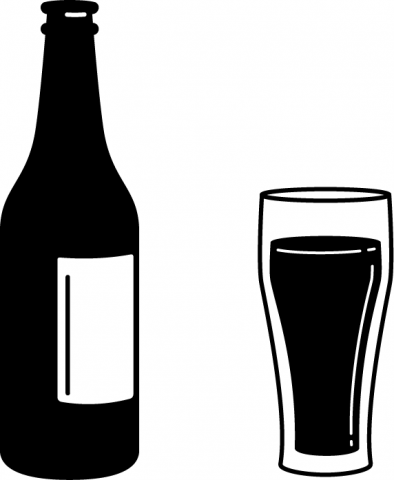 What pairs well?
Delicious with all types of beer
×
Ingredients:
Cheese: Milk, Salt, Bacterial culture, Microbial enzyme, Calcium chloride. Sriracha chili sauce: Ground peppers (red jalapeño, red chili pepper, salt, citric acid), Water, Sugars (sugar, dextrose), Garlic puree, Salt, Garlic powder, Potato starch, Natural flavour, Vinegar, Citric acid, Xanthan gum.
Nutrition Facts
Calories
120
% Daily Value*